A Slow March in My HIVE Power Up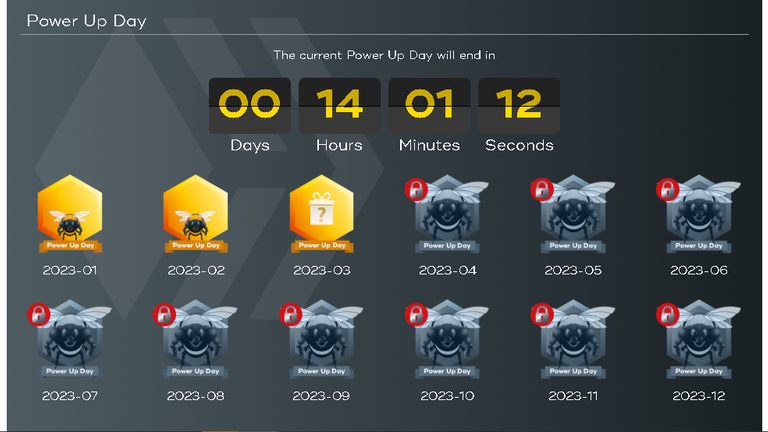 Despite my busy schedule, I set aside this time to write a post on HIVE Power Up Day (PUD). I still have two tasks to do related to my current work. After this post, I will return and will complete those tasks.
Fourteen hours left in today's HIVE PUD. Earlier, I just powered up 10 HIVE. Yesterday, I tried to add $36.00 worth of HIVE. With the current price of HIVE at $0.46, such an amount will be equivalent to 78.2 HIVE. I think that will be enough for this month's HIVE PUM. However, I was prevented by the automated machine to process my transaction. And so, I was not able any HIVE to my wallet. I expect that either by Friday or Saturday, the machine will work.
Moreover, my typical source of HIVE and HBD didn't work since January this year. This is because of my hectic schedule related to my work and studies. I think it's more or less two months already since the last time I published a post on Splinterlands. I think I missed 150 HIVE for the past two months by not joining the Social Media Challenge and the Share Your Weekly Battle Story.
I am glad that just an hour ago, I have been reminded by @hivebuzz about today's PUM and PUD.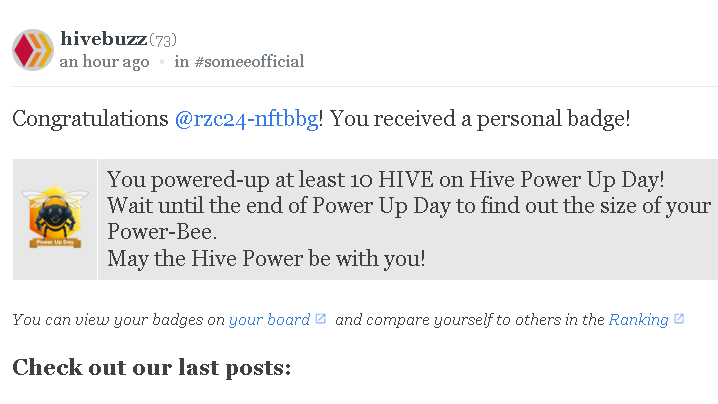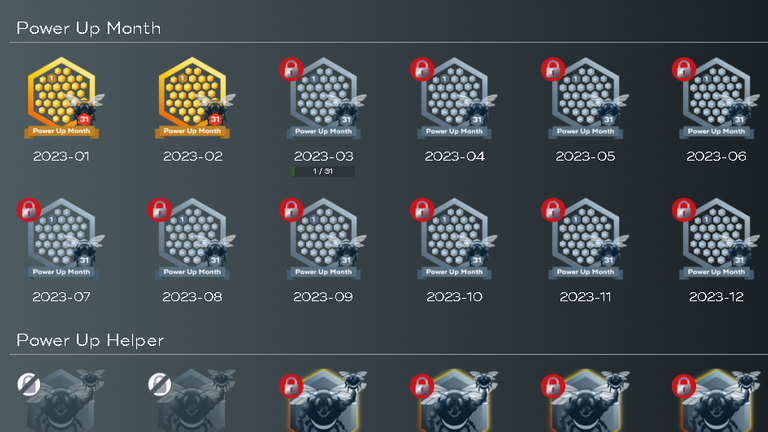 Since the accumulation of HIVE dropped significantly, I think it will take me until 01 April to reach 2,000. I failed to accomplish my HIVE goal for today's HIVE PUD.
Achieving my Dolphin goal will also be affected by my slower growth this time.
| Date | Starting HP | Ending HP | HP Growth | % Growth | Cumulative % Growth |
| --- | --- | --- | --- | --- | --- |
| 01 January | 1,240 | 1,518 | 278 | 22.41% | 22.41% |
| 01 February | 1,518 | 1,732 | 214 | 14.09% | 39.67% |
| 01 March | 1,732 | 1,841 | 109 | 6.29% | 48.46% |
During the first month, my HP grew by 22.41% from 1,240 to 1,518. In the second month, my HP growth declined to 14.09%. This time, it's just 6.29%.
Regardless of my slow growth, provided there is an increase, I remain positive that I can achieve Dolphin status though not according to the original timetable I made.
Wishing all Hivers a bullish 2023 and more HIVE Power to all who are participating in HIVE PUD!
Grace and peace!
---
---