Entering the 27th Season

Entering the 27th Season of playing Splinterlands, I just want to review a few significant developments in my family's accounts.
Instead of following a fixed format just like what I used to do, I want to just randomly share our story.
Last night, I was able to accomplish two things. I achieved reaching the 2,000 SPS goal.

And I also bought Mushroom Seer for $5.50.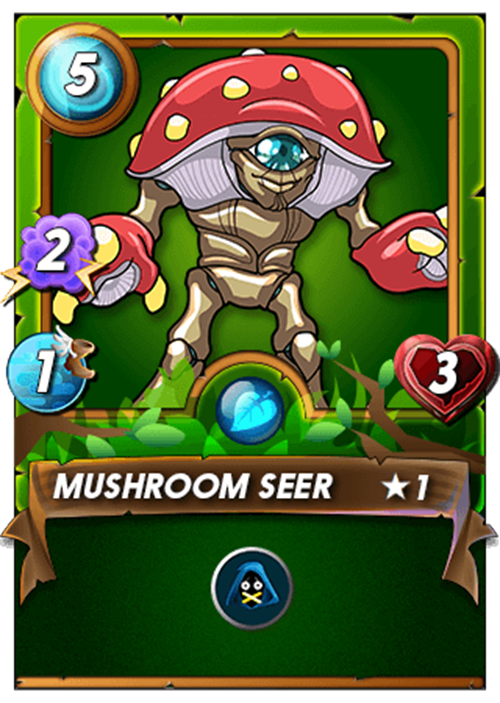 I think the most important change I did as far as my family's gaming accounts are concerned is that I decided to freeze the other two and focus on the remaining two accounts, my personal and my youngest son's. As for my wife's and second son's accounts, I will touch and upgrade them I think a few months from now once I achieve my goal with the two focused accounts.
Upgrading to Silver II
After several months of playing in the Silver III league and hesitating to level up, last season I decided to increase my collection power to 40,000. Contrary to my expectation that I cannot survive the Silver II league, I find it more exciting after leveling up my cards.
With level 2 and 3 summoners, I can now summon level 4 and 5 monsters. As for epic cards, I can summon up to level 3. In the case of legendary card, I can summon up to level 2. Using higher-level cards made my battles very easy.
Previously, I was satisfied with the mere strategy and proper positioning of my cards. However, no matter how properly positioned your cards are, faced with similar but higher-level cards and properly positioned too, there is no way you can win the battle. The only way to go is to level up your cards.
What follows are the cards that I leveled up to acquire 40,000 collection power, which is the minimum requirement to play in the Silver II league.
Selected Cards that I Leveled Up
The highest fire splinters I upgraded: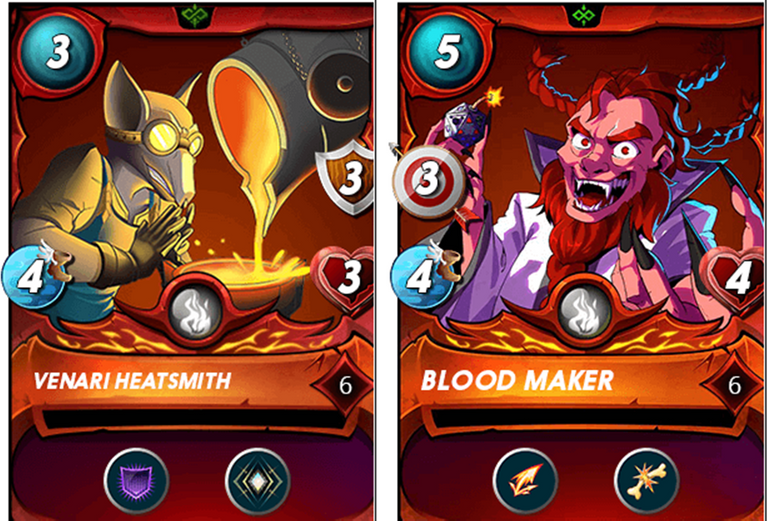 I still have to witness the Amplify ability of Venari Heatsmith. As for Blood Maker, I already used him a few times, but I seldom added him to the battlefield for there are other lower-level fire splinters, which are more useful and powerful than him.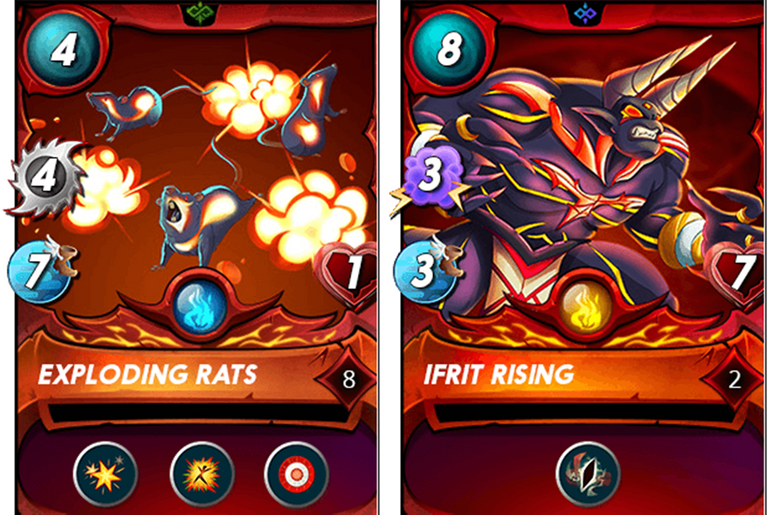 I love Exploding Rats in an Equalizer rule. Due to their speed, the enemies struggle to hit them whether they are placed in the tank position or the last position. Moreover, I also enjoy using them in the Melee Mayhem rule.
As for Ifrit Rising, I haven't seen yet a level 2 in action for I seldom use the fire splinters with a level 2 Quix the Devious as a summoner.
As for water splinters: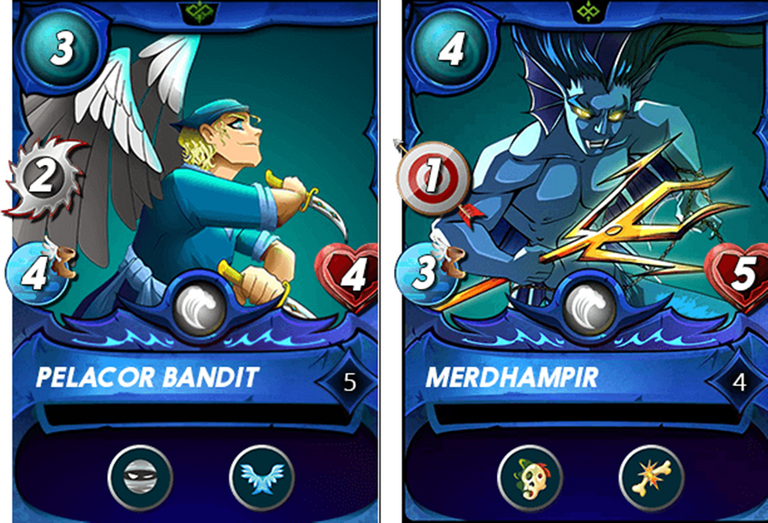 I already saw Both Pelacor Bandit and Merdhampir in actual battle and they are very useful. With additional speed and flying ability, there are times that the enemy missed hitting Pelacor Bandit. The additional Melee attack is also very helpful.
As for Merdhampir, this water monster received a Cripple ability at level 4.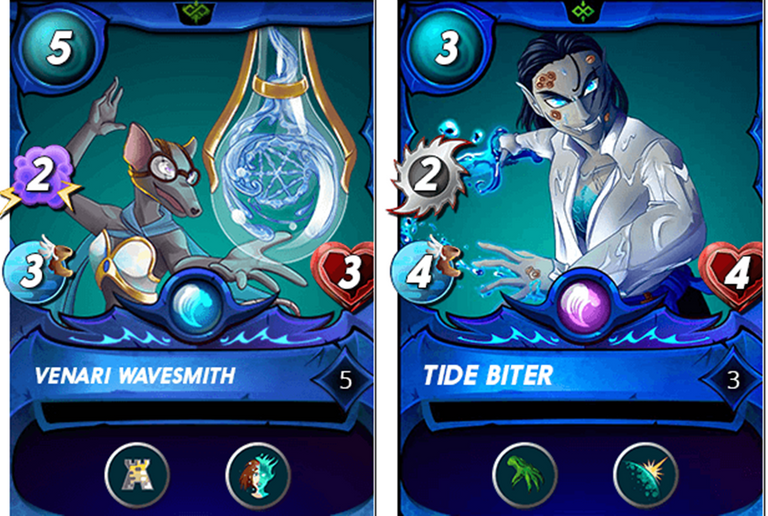 Among the four water monsters I upgraded, I find Tide Biter very useful particularly in the Explosive Weaponry rule. His Reflection Shield ability made him "immune to all indirect or reflected damage."
Venari Wavesmith even at level 1 is already a big contributor to the success of her team due to her ability to grant two armor to all friendly monsters. Adding one Magic attack at level 5 plus the Dispel ability made her even more dangerous.
Let's turn to earth splinters: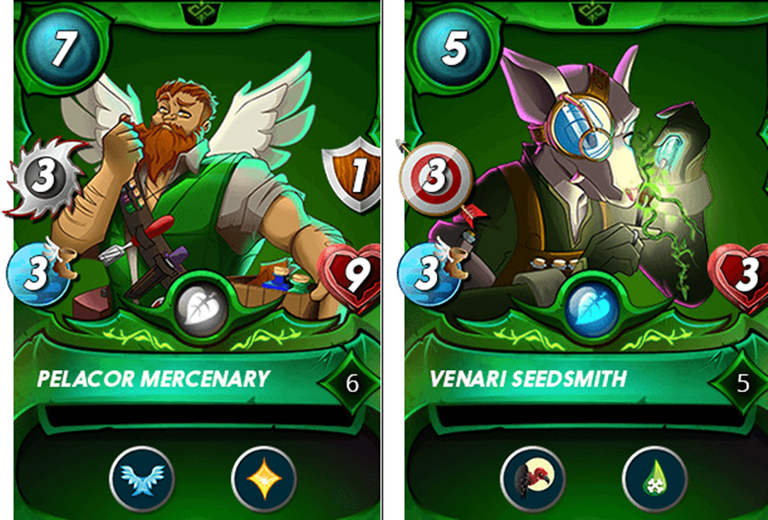 Pelacor Mercenary has a Healing ability at level 6 whereas Venari Seedsmith has transformed into a more dangerous warrior with his Poison ability at level 5.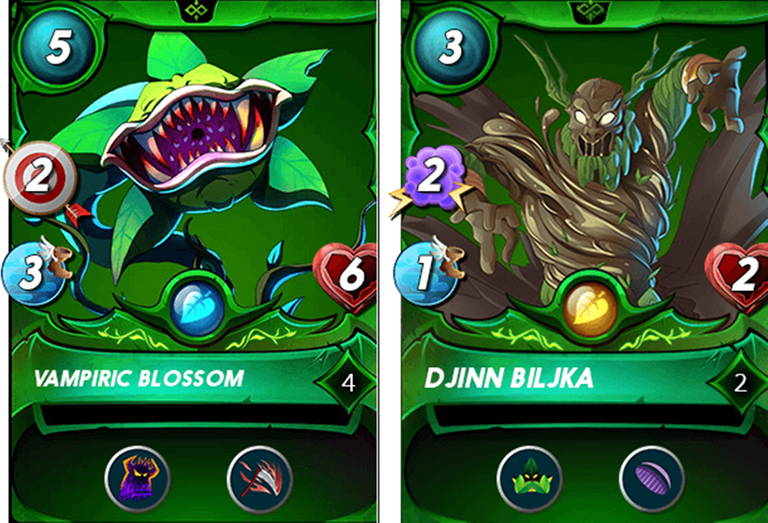 I also have to see these two earth monsters in action. Just like the fire splinters, I rarely used earth splinters with Quix the Devious.
Here come life splinters: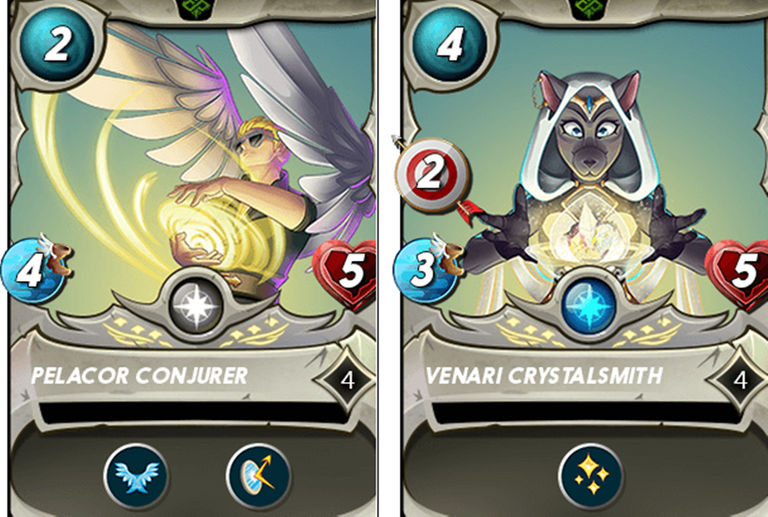 Pelacor Conjurer though without an offensive weapon, his flying ability and speed sometimes cause Melee and Ranged attackers to miss him. With a Magic Reflect ability at level 4, he can return reduced damage to the attacker.
Venari Crystalsmith, with her Tank Heal ability, her role remains essential to the victory of her team.
Vulguine is very useful even at level 1. Now with a Dodge ability at level 5, this beast "has an increased chance of evading Melee or Ranged attacks."
Djinn Renova, at level 4 now can heal "the friendly back-line Monster that has taken the most damage."
Turning to death splinters: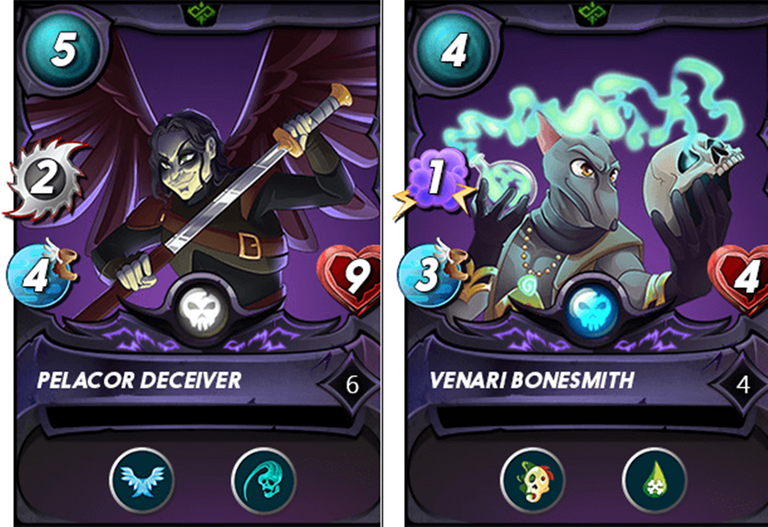 At level 6, failure to hit Pelacor Deceiver will be penalized with two damage due to his Backfire ability.
As for Venari Bonesmith, I am beginning to include him among my favorites because of his poisonous ability.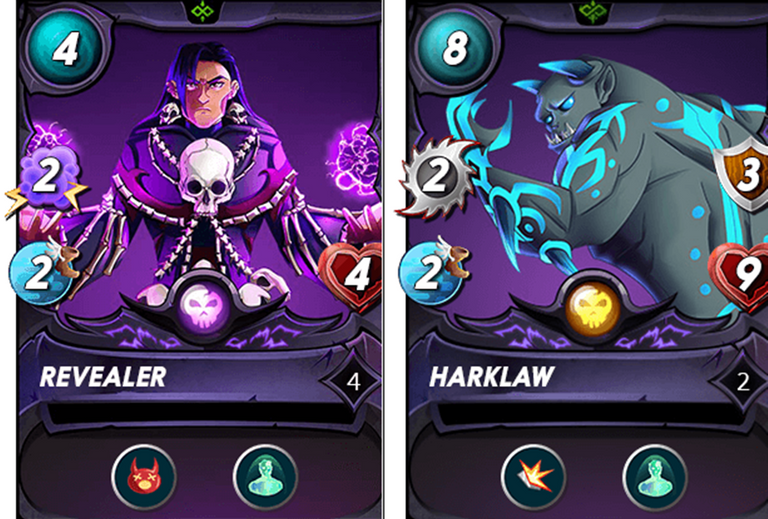 Two earth splinters that are very helpful in the Poison rule are Revealer and Harklaw due to their Immunity ability.
Let's now turn to dragon splinters: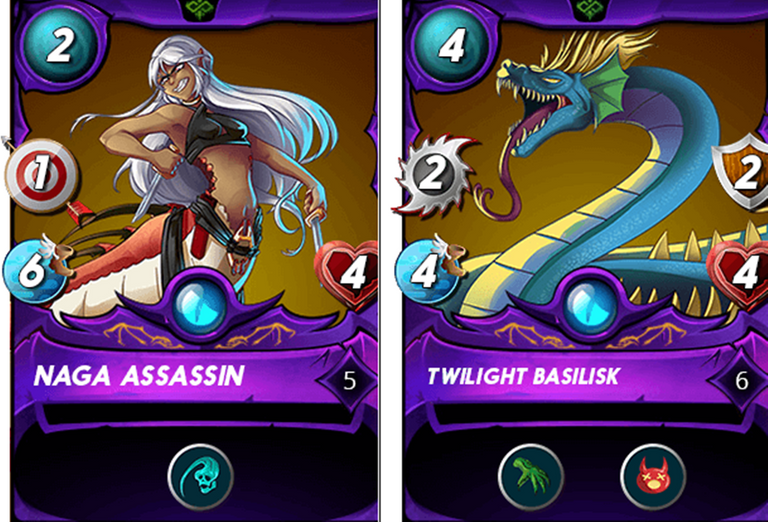 Just like Pelacor Deceiver, a level 5 Naga Assassin has the backfire ability. I saw such an ability in action several times already.
Using dragons, it is good to consider Twilight Basilisk as part of the team in the Little League ruleset.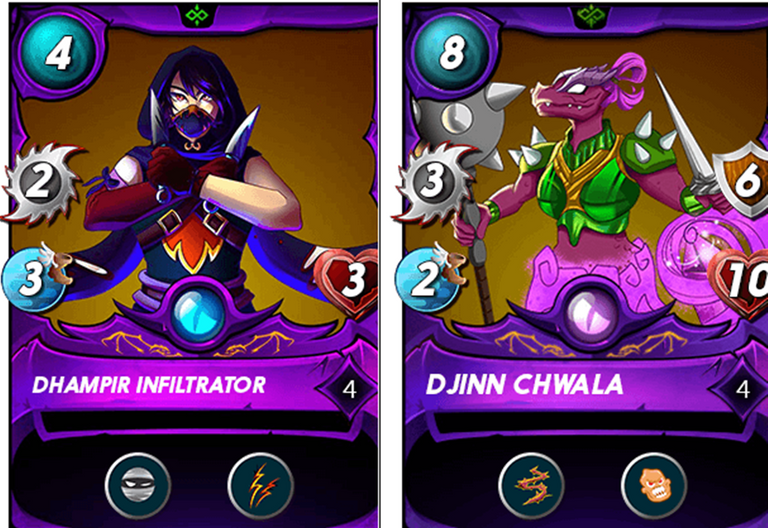 Dhampir Infiltrator at level 4, with his Sneak and Double Strike abilities, made him extremely lethal, especially with Daria as the summoner.
Playing in the Silver III and below, water and earth splinters were my favorite. Reaching Silver II with upgraded cards, my interest is now shifting towards dragons and death splinters.
Finally, the neutral cards: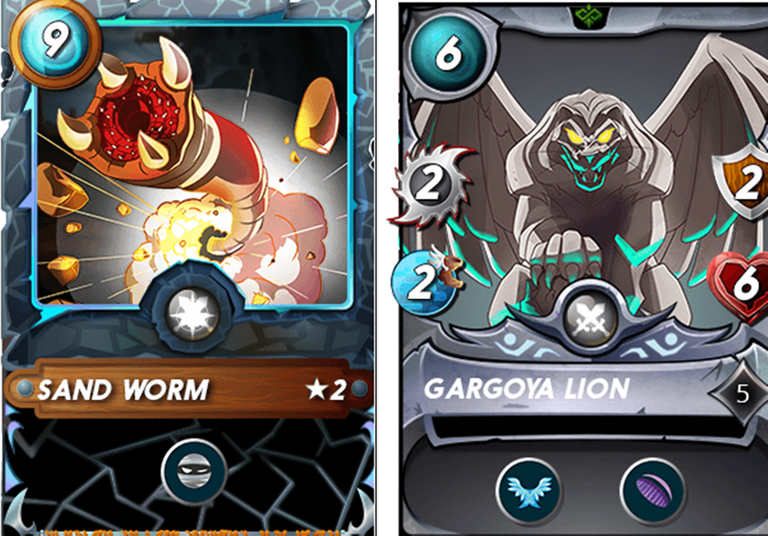 I am beginning to enjoy Gargoya Lion as a tank against Magic attackers.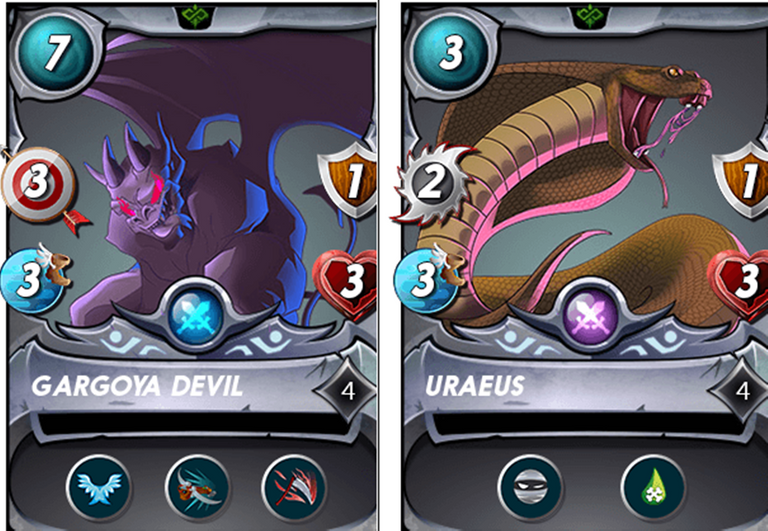 As for the Deathblow ability of Gargoya Devil, I was surprised to see its demonstration once.
Uraeus at level 4 made him a more deadly Sneak attacker with its Poison ability.
All in all, I was able to upgrade 28 cards, four in each splinter. With this preparation, I am thinking to test fighting at the Silver I league next time.
Concluding Remarks
One last good thing that happened last season was that my second son's account, axietrashgame is now upgraded to Silver III. I was able to do this after transferring the assets from the other two accounts.
As for my account, playing in the Silver II league, I find it exciting though I am still making some adjustments and gaining familiarity with the kind of cards I am facing. I am anticipating that as I move up higher, the competition level will be more intense and exciting.
Finally, for my son's last EOS rewards: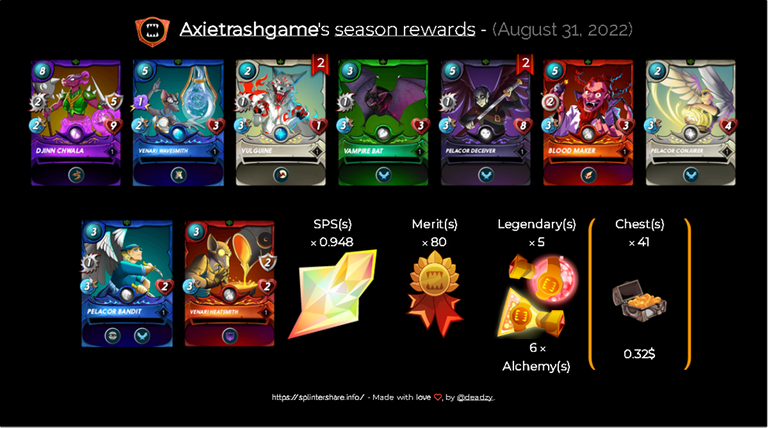 And for his Daily Focus, I only selected two significant rewards: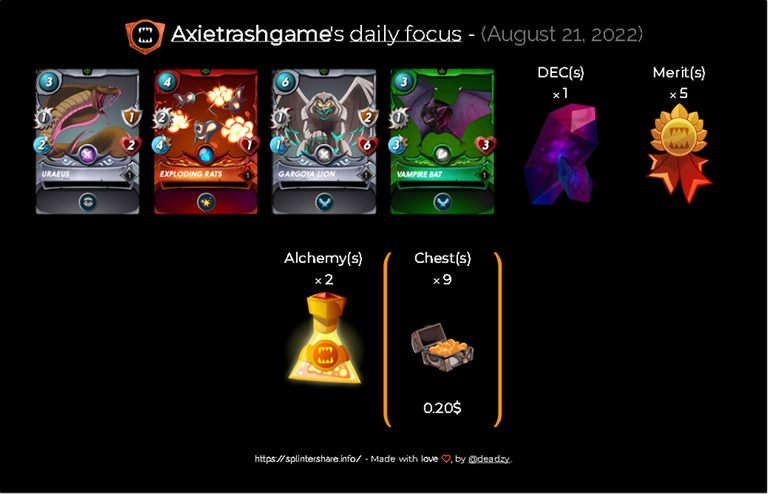 For my account below are my EOS rewards: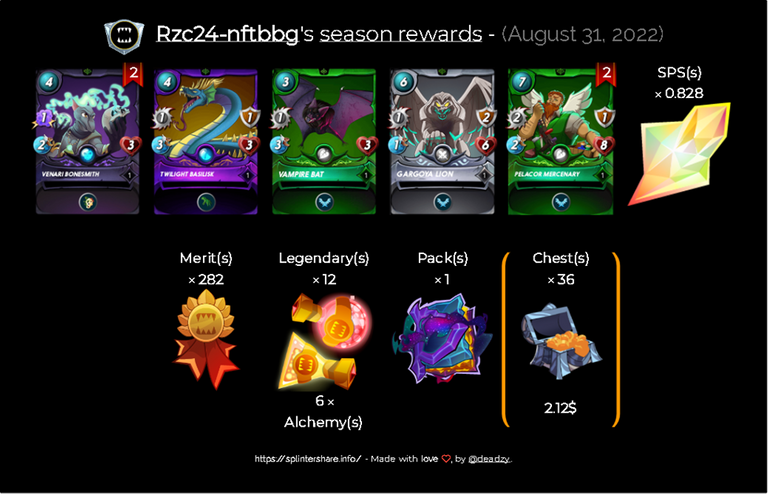 Interestingly, the reward in my 27 August Daily Focus is higher than my EOS rewards:

So that ends my story for this week's Social Media Challenge.
If reading this article got you curious about Splinterlands and its game economy, why not give it a try? Here's my code
Grace and peace!
---
---