The Walk Around

The pre-departure "walk around" is a vital part of a pilots preperations to go flying. It is the last chance to inspect the aircraft's exterior to make sure everything is in order.
Take the landing gear here for example. We check that the tires are in suitable condition, the landing lights are intact and not cracked or broken, there's no hydraulic fluid leaking out and most importantly that the safety pin is removed so that we can retract the gear once we are airborne.
If you ever see your pilot out walking around the plane you now know that he/she isn't just stretching their legs!!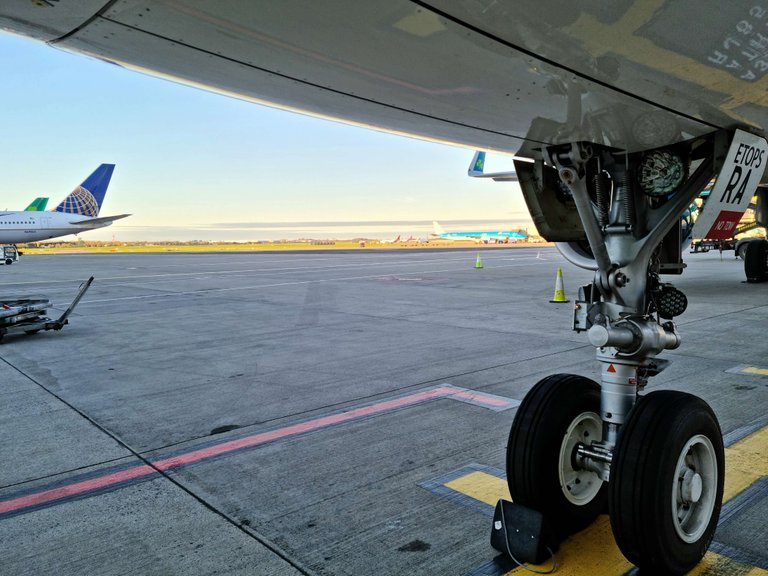 ---
---