Revisiting my Gold-Related Blog

Reading this post reminds me to revisit my 2015-old trading blog. Of course, my blog is not popular. It's more like an online trading diary.
Responding to the call of @trumpman, I want to write a test post to identify what type of content is acceptable. Since I am not a precious metal stacker, I cannot post any photos of the silver or gold collection. All I did during my gold bug years was monitor the market price of gold in the world market and then trade gold stocks in our local stock exchange.
Since 2015, I have been successful in doing such trades. Except for a telecom stock, I think my biggest gain came from a gold mining stock.
In our trading forum, I was recognized as an "authority" for making the right call at the right time. Everybody was too negative at the time when I said that gold has found its floor. The following day, gold and gold mining stocks started to rally. That was in January 2016.
Here are a few of my posts during my gold bug years: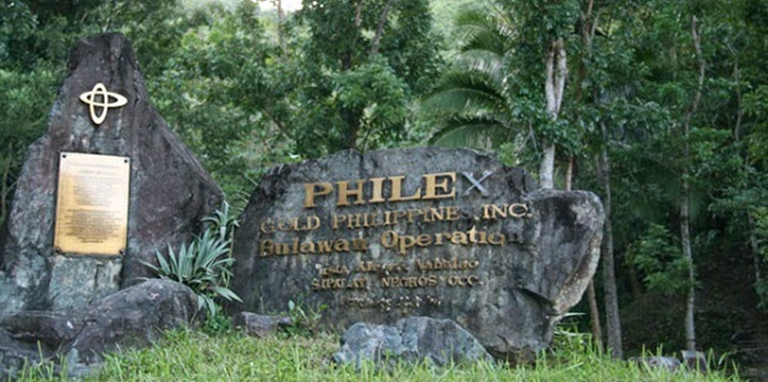 Photo Credit
The above picture is one of the mining sites of Philex Mining Corporation, my number one stock when it comes to gold stocks.
I published the above article in May 2015.
Looking back at what I wrote at that time, I find it now funny. I said then that the company "has a long prospect for about 5 to 10 years." At that time, the price of the stock was 5.90 Php per share. Checking its market price after seven years, its current price now is 2.49 Php.
If you will tell me at that time that the price of the stock will reach that low level, I would consider that insane. Imagine what would have happened to me if I stay in that stock for eight years.
It's good that after riding the stock for several months until January 2016 and after accumulating 30,000 shares, I disposed of all my shares upon returning to the Philippines. I worried that the price might pull back while I was flying back to our country.
Overall, I earned $800.00 in that trade.
During that time, I was so insistent on the economics of gold. I strongly believed that "the major barrier to the growth of gold price is political." I was waiting for a day of reckoning. I even confidently affirm that "investments in gold in whatever form - bullion, coins, mining shares - will soar! This is the best long-term investment I can suggest to my relatives and friends."
After two months, SCHIFFGOLD published an article on 09 July 2015 about China Laying the Groundwork for a Gold Standard.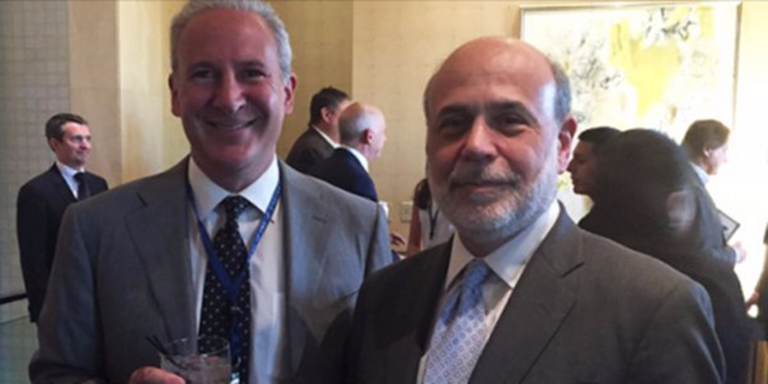 Photo Credit
In my mind, nobody best represents a gold hater and a gold bug than Ben Bernanke and Peter Schiff.
I published this post on August 2015.
At that time, many were blaming the gold bugs for their huge losses.
Gold haters call gold a "pet rock," and that a bet on gold was actually "a bet that the people in charge don't know what they're doing."
On the other hand, gold lovers saw the price of gold differently. I will not mention all of them. I will just pick one representative and I think although Jim Rickards doesn't like to be categorized as a gold bug, his opinion on the subject is also shared by many lovers of gold.
Rickards is convinced about the significance of the role of gold in the monetary system. He was curious about the Fed's public stance on gold and yet President Obama at that time sent letters to the US Congress related to a new funding "intended to increase IMF votes for China and to force gold sales by the IMF."
And then in Chapter 9 of his book, The Death of Money: The Coming Collapse of the International Monetary System, he mentioned the correlation between the total gold supply and the total money supply. The details are not easy to explain. He seems to imply that the wide gap between the total existence of $20 trillion M1 and $48 trillion M2 is a serious problem since the total market value of gold was just $1.7 trillion at that time. And then he concludes that "If global money supply were limited to $1.7 trillion of gold instead of $48 trillion of M2 paper money, the result would be disastrously deflationary and lead to a severe depression" (2014, pp. 151-152).
This third article was published in December 2015. Koos Jansen, an expert in China's gold market, mentioned two important developments in the 83 years of history of China's gold market.
Koos Jansen, in his dragon chart or infographic, gave us an overview of how the gold market in China has evolved in its 83 years of history from 1930 to 2013. Among numerous developments, I consider these two as the most notable:
After 51 years, the Chinese government changed from its monopoly of the gold market and prohibition of private ownership of gold in 1950 to the abolition of such monopoly. In fact, since 2001, the central government has been encouraging its citizens to consider gold as a long-term investment.
After 38 years, from 14 tons of gold mined, less than 1% of global production in 1975, China was expected to have an output of 440 tons, over 14% of global production in 2013. In the same year, China needed 4 tons per day just to satisfy its domestic demand. This made China not only the number 1 gold producer superseding South Africa, but also the number 1 consumer overtaking India.
I think that's it for now. If this kind of content will be acceptable to the Silver Gold Stackers community, then I intend to trace back the history of what happened to the gold market from 2015 up to the present time. I created a folder, Silver Gold Stackers, specifically designed for content related to precious metals. Perhaps, it is now time for me to revisit the contents I published before and update them.
Providing the context, since July last year, the month I entered crypto, I seldom visit my trading account. Only after reading @trumpman's post, that I got curious to check the trading platform I used before. I just noticed earlier that the price of the stock that I have been monitoring for years is somehow demonstrating strength. It will take time for me to keep myself abreast of what's going on now in the gold sector.
Grace and peace!
---
---