How Much Does a (Pepe) Meme Weigh?
Looks like this Pepe meme is weighing in at zero point six nine grams.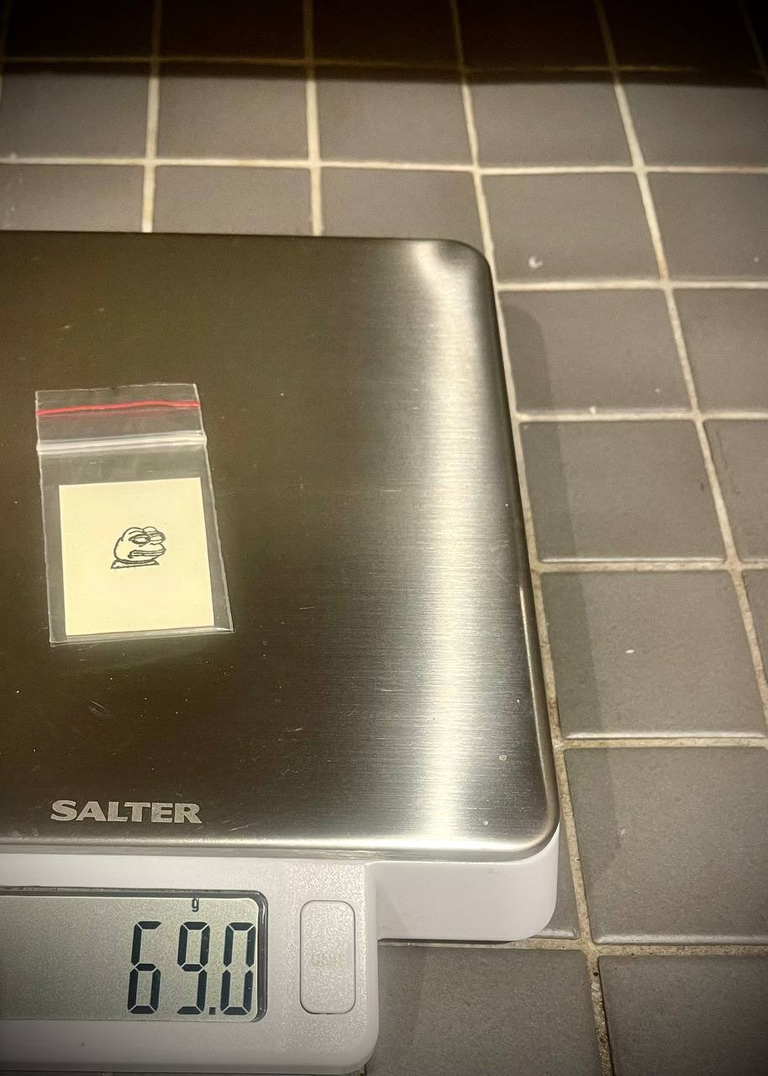 source
This simple looking Pepe meme can be announced like a fighter!
Weighing in at just 0.69 grams! A very light weight for a frog...
...but for a cartoon frog or a meme???
This meme is already and bagged to be collected by sum ready and willing collector!
Might we have any collector interested in Rare Pepe? With our Rare Pepe coin that "leaped" over the price of bitcoin almost reaching sum level of one million Hive! Maybe these $RPEPE could be traded for Rare Pepes originally from the bitcoin blockchain, now available and verified, on the ethereum blockchain and OpenSea!
Rare Pepe from 2016-2018 Just Got Verified On OpenSea!
The Rare Pepe Token Has Reached a Price of Nearly One Million HIVE !!!
Rare Pepe, $RPEPE, may possibly, or rather rarely, be found with our daily post offering to play Hive Bits by leaving a special comment, finding and mining a Hive Bit (HBIT), and possibly sum other rare bit of BLAQ, BLADGOLD, or BLACKEMERALD! Wen rare bits are found there may also be sum $PEPE tokens found including $PEPECASH, and $RPEPE sometimes.
Lastly you can go hunting for memes on the Hive blockchain over at: hiveme.me!
Feels Good Man!
notification list (comment to be added): @ganjafarmer
$PEPE Hive Engine - LeoDex - TribalDex
$PEPECASH Hive Engine - LeoDex - TribalDex
$RPEPE Hive Engine - LeoDex - TribalDex
Pepe Token Community Ecency - LeoFinance - PeakD
---
---