Political Compass Test.
I took this Political Compass Test earlier today which revealed what i already knew lol. According to this test, i am a none authoritatian right leaning liberatarian, close to Ludwig Von Mises in the Political Spectrum. Just look at where the red dot is placed on the image i attached to this post.
This test also puts Bernie Sanders on the none Authoritarian left, Trump on the Authoritarian Right, Biden even further on the Authoritarian Right than Trump, and Mussolini even Further than both of them on the Authoritarian Right.
This Compass test is in error. Mussolini, Trump and Biden are not on the Right of the Political Spectrum. All of these people on the Top Right are Leftist Socialist! Only Socialism can lead to Authoritarianism, as for there to be Authoritatianism the Collective needs to have Control of the Entire Economy. Classic Liberalism (Capitalism), Weakens the Control the Government has by taking power from the collective and giving it to the individual. An economy that is controlled by individuals leads to Anarcho Capitalism, which is power to the Private Sector and Individual control of his/her own economy, not to Authoritarianism and Power to the Public Sector, and Public Sector State Control of the Economy.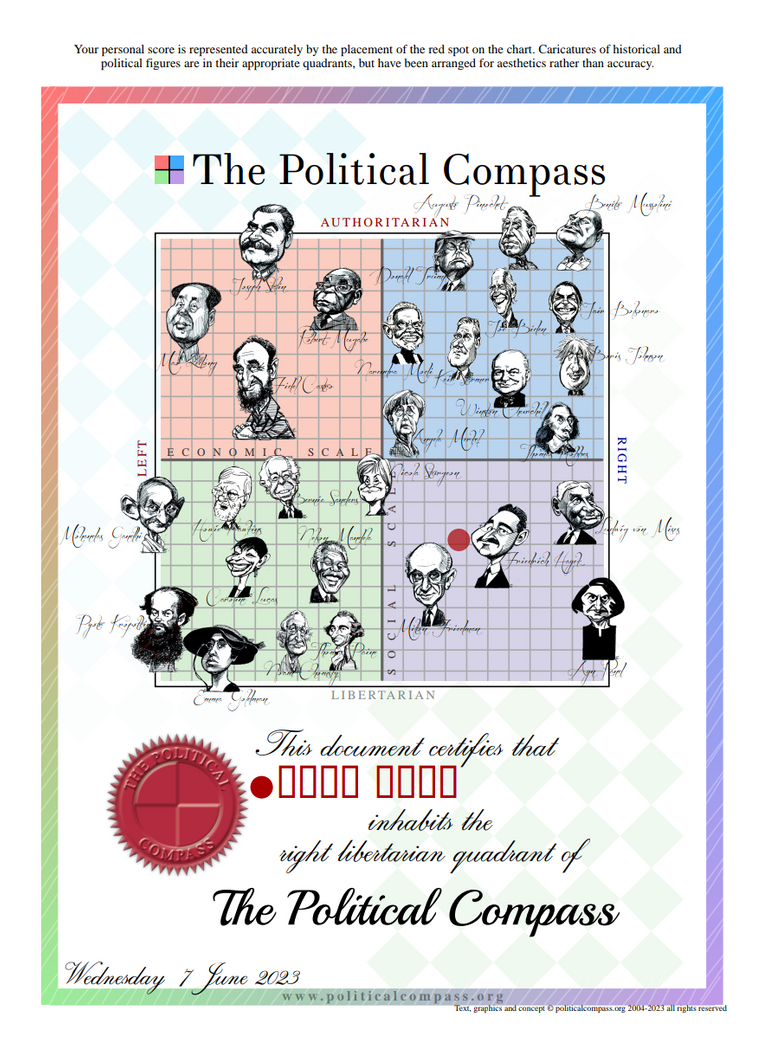 Source: The Political Compass
https://www.politicalcompass.org/test
---
---