DRESSING DILEMMA HOW I FALL A VICTIM SOMETIMES

Hi great people, I am excited to share and participate in this edition's contest. Immediately I saw the theme, lots of thought started running my mind and wondering how to really captured my concern.
As far as I am concerned, this theme is just timely for me and it really portrays what one often experience.
I don't so must have dressing challenges but sometimes is not funny at all. Dressing makes an individual look good. Hmmm an African adage says you're address the way you dressed. This presupposes that someone doesn't need to talk much before he or she understands you simply because the way you would address the matter.
When you see a scientist you don't need to ask twice you are informed. I had this great friend of mine that doesn't bother at all the kind of clothes he wears hmmm sometimes he will just wears a squeezed shirt with multiple of colours of his choice.
Truth be told I use to have dressing dilemma sometimes especially on Sundays. I discovered that my most difficult moment in picking clothes to wear are Sundays. Once I am unable to make a choice on Friday or Saturday, it would be very difficult for me really conclude on the kind of clothes I wished to wear. But on an ordinary day, I can sought my self out and ensure that I look smart.
Naturally I like certain colours therefore I don't joke with colour combinations because it means so much to me. This took root right from when I was in the secondary school where my parents were far away from me so I was left alone to make the suitable choice of what I want. I don't like colour riot.
Planning for a clothes to wear has gradually become part of me because I had the privilege to study professional management which was also pivotal to the way I dress. There was a time when we used to go out for extra training with my boss virtually every so I had to ensure that my clothes are properly ironed many for many days. I noticed because of the consistency of good dressing and wearing of shoes,his legs were almost like that if a baby.
When you have a planned dressing schedule, you won't be seen dressing anyhow. Dressing any has had a great impact in my life even unconsciously. I have been able to categorise my different kinds of clothes. There are clothes for occasion while so many are for casual.
Recently, I almost shouted on my beloved wife because the way she dresses the kids. She doesn't take her time at all to check the kind of clothes, colours before wearing on the children. She picked more than three colours not only that she also worn them the clothes I kept for church she now turned it to a house and casual clothes. Should I be angry or not but just had to let it go.
Lessons
Dressing has transformed me in looking more mature and presentable.
Since I use to be in dilemma on Sundays wisdom demands that I must make sure I sought clothes to be used eve before the main day to avoid dilemma.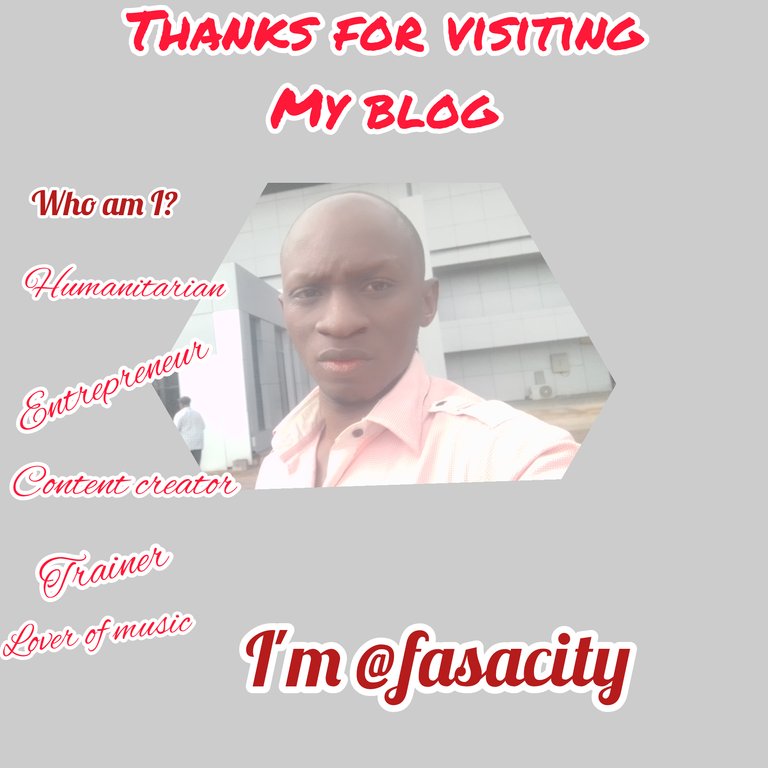 ---
---