My entry for hive open mic week 179 step by step by Michael W. Smith cover by @fasacity
Source
My entry for Hiveopenmic week 179. Step by step by Michael w Smith. A song cover by @fasacity.
I thank God for another opportunity to be alive and most importantly to be a participant in this week's engagement. It's been almost two months now that i could not drop an entry due to ill health and some circumstances but praise God I'm back for good.
The theme for the week says urban music by @jetta.amaya as the spotlight artist i must kudos.
I consider urban music as the present dimension of music which is also called contemporary. It is also like the opposite of rural music which i regard as cultural or traditional.
My choice of one of the Michael swith is because of the kind of things I have been through. Despite the happenings and the challenges yet God proved himself faithful. This song reminds me of the fact that God is my all in all. I can't do anything without Him.
My fellow friends, what is it that you're passing through? Perhaps no one knows or cares hmmm cheer up simply because God cares a lot. In him we live and have our being. I hope this song meets you well and if you wouldn't mind kindly sing along with me...
lyrics
Oh God, You are my God
Oh God, You are my God
And I will ever praise You
Oh God, You are my God
Oh God, You are my God
And I will ever praise You
I will seek You in the morning
And I will learn to walk in Your ways
And Step by step You'll lead me
And I will follow You all of my days
Hallelujah!
For you alone are worthy
And forever we will sing
Hallelujah!
Hallelujah!
Hallelujah!
Hallelujah!
ESP
#Mi entrada para la semana 179 de Hiveopenmic. Paso a paso de Michael w Smith. Un cover de la canción de @fasacity. Doy gracias a Dios por otra oportunidad de estar vivo y lo más importante de ser partícipe del compromiso de esta semana. Han pasado casi dos meses desde que no pude dejar una entrada debido a problemas de salud y algunas circunstancias, pero gracias a Dios estoy de regreso para siempre. El tema de la semana dice música urbana de @ jetta.amaya como artista destacado, debo felicitarlos. Considero la música urbana como la dimensión actual de la música que también se llama contemporánea. También es como lo opuesto a la música rural que considero cultural o tradicional. Mi elección de uno de los Michael Swith se debe al tipo de cosas por las que he pasado. A pesar de los acontecimientos y los desafíos, Dios demostró ser fiel. Esta canción me recuerda el hecho de que Dios es mi todo en todo. No puedo hacer nada sin Él. Mis queridos amigos, ¿qué es lo que están pasando? Quizás nadie lo sepa ni le importe hmmm ánimo simplemente porque a Dios le importa mucho. En él vivimos y tenemos nuestro ser. Espero que esta canción te guste y si no te importa, por favor canta conmigo...
letra Oh Dios, tu eres mi Dios Oh Dios, tu eres mi Dios Y siempre te alabaré Oh Dios, tu eres mi Dios Oh Dios, tu eres mi Dios Y siempre te alabaré Te buscaré por la mañana Y aprenderé a caminar en tus caminos Y paso a paso me guiarás Y te seguiré todos mis días ¡Aleluya! porque solo tu eres digno Y por siempre cantaremos ¡Aleluya! ¡Aleluya! ¡Aleluya! ¡Aleluya!
Fuente de la letra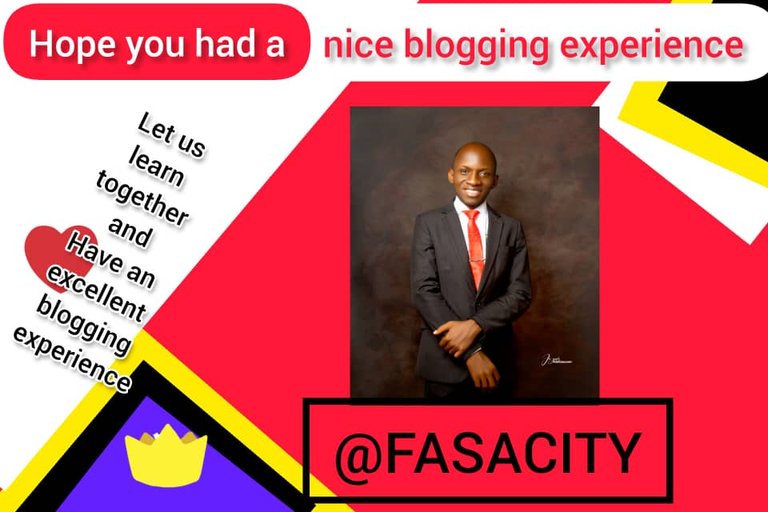 design by canvas
---
---