Hive Blockchain, the hope for the next generation
Hello friends, welcome back. I am happy to announce #hive to the world. This is a place to be. The best blogging site ever. We have a topic for Week 78:- Edition 03:- Hive To The World*
*We talked about how much Hive has helped us grow since we came on board, how have we used it to help others?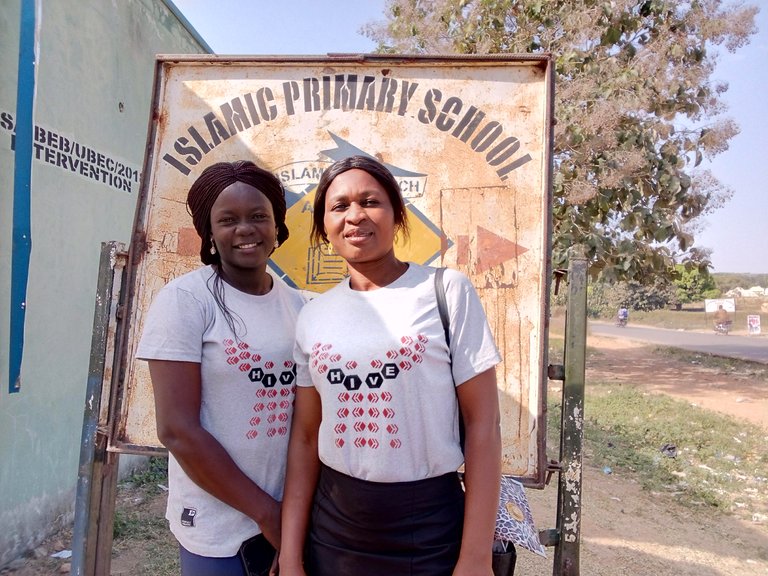 This picture is mine.
Hive came to my family at the time we needed it most. When I started blogging, I never knew that I was going to benefit so much from it. My life took a new turn since I started hiving. Blogging was strange to me, because all I know how to do was to use Facebook and wasup. Even at that it still gave me problem sometimes.
So, my joining hive was actually a period of learning alot of things that I was not familiar with. Sometimes even to make a post as at that time takes me a whole week. After making the post, I will discover that I have added the wrong tag or posted it the wrong way. Even to add pictures took me time to learn how to do it. I remember one faithful day that I made a mistake while posting, I came out of my house and ran to @hivedeb's house to get it corrected. By the time I got there I discovered that it was not even a big deal. It is as a very tough experience for me. At a time I felt like quiting, but I believe that it was still God that held me and never allowed me to take a walk.
For me, I would love to invite everyone to join the hive Blockchain. This is the best place to be and I thank God that I am part of the move in hive.
Do we bring others onboard?
I have benefited enough from hive that I will not want to keep all the gudies to myself. By God's grace, I have onboarded five of my children with the help of @hiveded. When you come to my family now, you will see everyone making post in one community or the other. One thing I do is to make sure that none of them will go through the tough time I went through when I started blogging. I take my time to put them through.
Do we use our earnings for the benefits of others both on chain and in real life?
Yes, even though I don't make much, but I was taught by the people that onboarded me in the persons of @hiveded and @fasacit to always look out for other not just myself. I have watched them go to schools and pay the school fees of pupils that their parents can't pay. Pupils who left school because of fees were asked to come back because of their kindness. They have been carrying me around when they go for such programs and so I learnt that I should share what I have with others.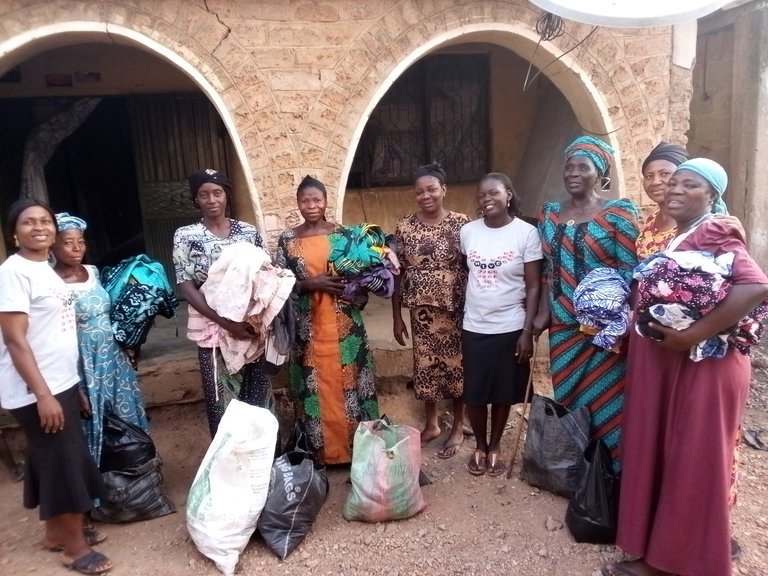 My meeting with the widows
Last year ending I felt that I need also to bless others with the little money that I have made through hiving. I organized a little get together for widows that can hardly feed their children. Three widows came and others who were not widows but are less privileged. With the help of my friends, I bought twenty five measures of rice, a big bag of sweet potato and lots of clothes from different people. I was very happy to put a smile on the face of others. I also tried to organize another one early this year, but it hasn't been easy for me because the price of commodity has gone too high in the market. I have not given up. Still planning and watching to see when it will be convenient for me to bring them together again. All of these was and still is as a result of hive.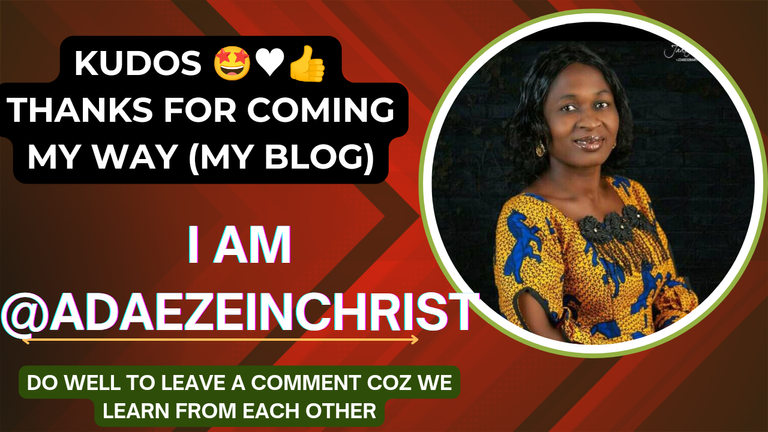 ---
---